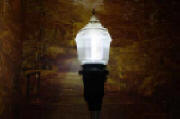 LAVALUX LED will custom design your LED lighting retrofit
We have produced multiple acorn LED retrofit kits. Dubois, PA selected LAVALUX LED to retrofit their downtown antique King Luminaire's with LED lighting.

Contact LAVALUX LED for your custom LED lighting requirements. We can find an LED lighting solution for you!


LAVALUX LED Projects
LAVALUX LED has participated and installed LED lighting in multiple locations. See the projects webpage for more details.

LAVALUX LED Products we have designed, developed, manufactured, and delivered multiple units of our standard product offering which is the SL-90 LED streetlight, SL-45 LED area light, LL-140 LED area light, and custom acorn lights. See the products webpage for more details.


The AC-45 is a field installed LED retrofit kit that can replace a 75 watt metal halide or high pressure sodium light in a decorative street light fixture commonly known as an acorn light.